Kelly will work with you to guide you through the process of designing your dream dress or outfit.
This includes both drawing on Kelly's past experience and inspiration alongside your dreams and ideas.
All Sirinadesigns bespoke dresses and outfits are made using individual patterns that are made to each persons measurements.
This ensures a perfect fit so you can feel your best on the day.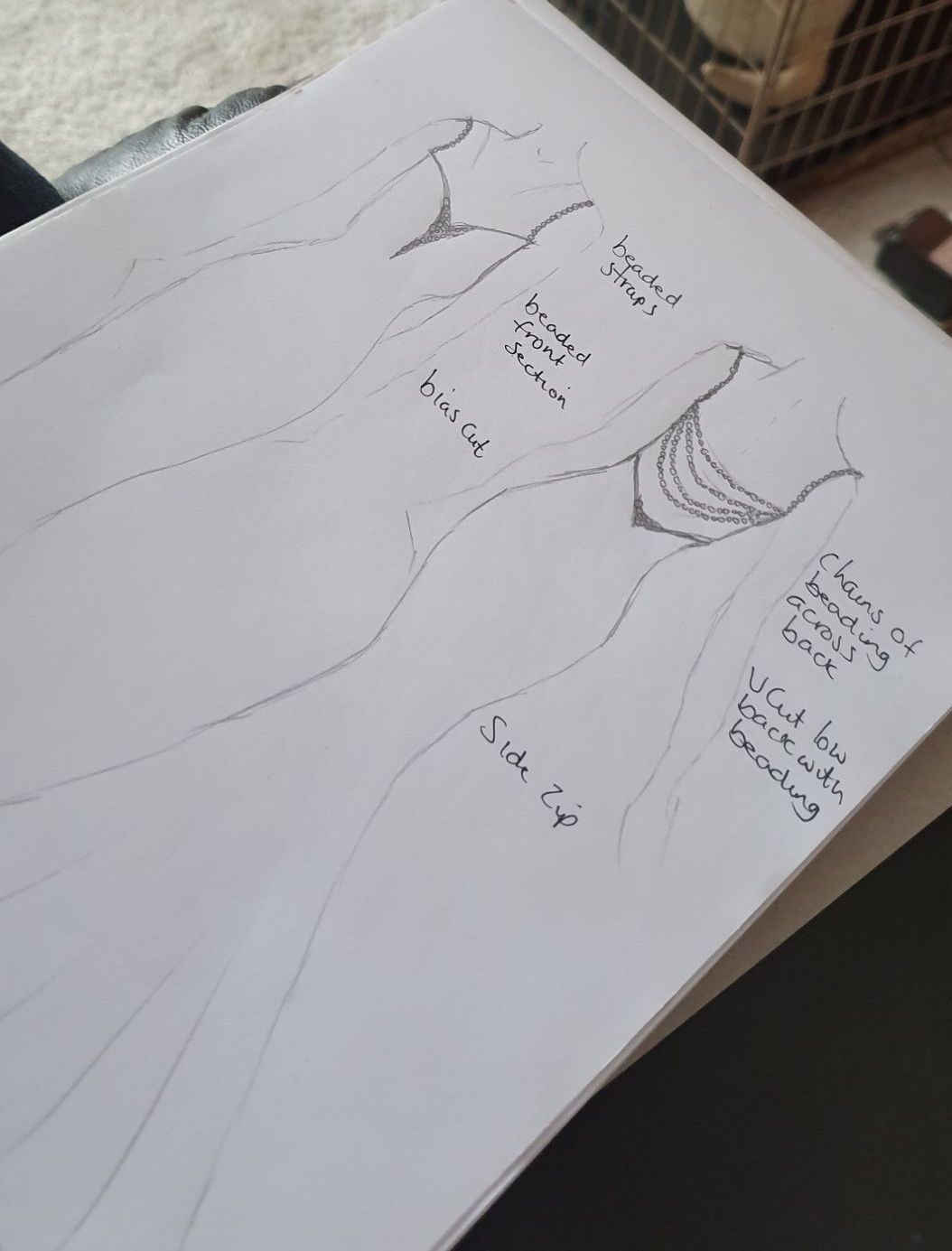 Sirinadesigns works on an appointment only basis.
This ensures that our meetings are done in a nice relaxed environment, so why not book your free consultation now to start the process of finding your perfect dress or outfit for your occasion.